How to Choose a Professor for Your University Courses
Tips and Advice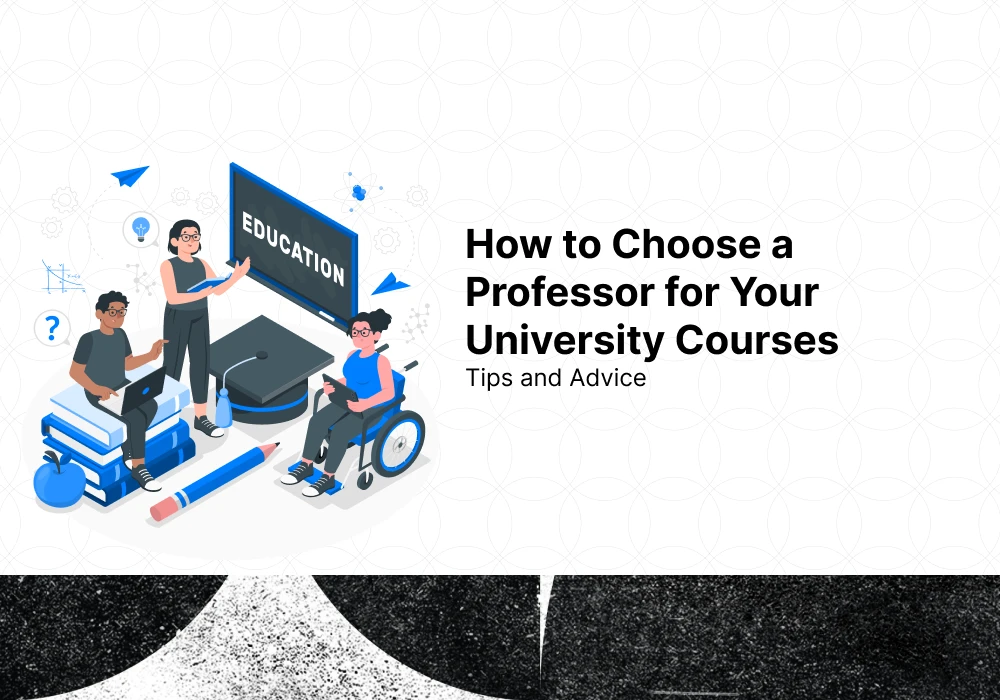 The years spent in university are crucial for both personal and professional development. Selecting the right professor is one of the most significant decisions a student can make during their academic journey. In this article, we will provide a detailed guide on how to choose a professor for your university courses, offering valuable tips and advice to ensure a successful and satisfying learning experience.
1. Clarify Your Goals and Expectations
The first step in selecting a university professor is to clarify your own goals and expectations for the course. Think about why you chose this particular course, what knowledge and skills you aim to acquire, and what professional or personal objectives you have set for yourself. This information will help you find the right professor who can support your goals.
2. Research and Search
The internet and university websites are excellent resources for searching for professors and reading reviews. Often, official university websites provide brief profiles of professors, including their professional backgrounds and research areas. Additionally, you can find student reviews and ratings of professors on websites like RateMyProfessors. These reviews can be valuable in understanding the professor's personality and teaching style.
3. Consult and Seek Advice
Don't hesitate to consult university advisors or fellow students who have taken the same course. They can share their experiences and provide insights into the professors' teaching methods. University advisors often have information about professors' availability and course details.
4. Consider the Professor's Academic Background
It is important to understand the professor's academic background and experience in relevant areas of the course. Find out what research they are involved in or what projects they are working on. Professors with extensive experience in the field often provide a deeper and richer learning experience.
5. Examine Teaching Style
Every professor has their own teaching style, which can significantly impact the success of a course. Try to determine how the professor conducts their classes, what teaching materials they use, and how they evaluate students. Professors who encourage interactive classes, critical thinking, and discussion often contribute to better learning outcomes.
6. Check Availability and Office Hours
The availability of professors and their office hours are crucial when you need assistance or have questions related to the course. Inquire about the professor's availability for consultation or ask previous students about their experiences in reaching out to the professor for help.
7. Evaluate Participation and Engagement
Active participation and engagement play a role in the success of university courses. Consider how the professor encourages students to participate and collaborate. Professors who promote interactivity and teamwork often enhance the learning process.
8. Keep in Touch with the Professor
Once you've selected a professor, maintain communication with them. Ask questions, express your thoughts, and show interest in the course. Professors generally appreciate active participation and student engagement.
9. Be Flexible and Open-Minded
Remember that every professor and course is unique. During your university journey, you may encounter professors who teach differently from what you're accustomed to. Be open to new perspectives and learning opportunities.
10. Evaluate the Experience
At the end of the university course, take the time to evaluate your experience and provide feedback on the professor and the course. Your feedback can help future students make informed decisions and contribute to the improvement of course quality at the university.
Choosing the right university professor is a critical step in your academic journey and can greatly influence your learning experience and future. Therefore, it is worth investing time and effort in selecting a professor who aligns with your goals. The tips and advice mentioned here will assist you in finding the right professor for your university courses and in thriving in your academic pursuits.