The Power of Knowledge Sharing in University Communities
How to Help Each Other Learn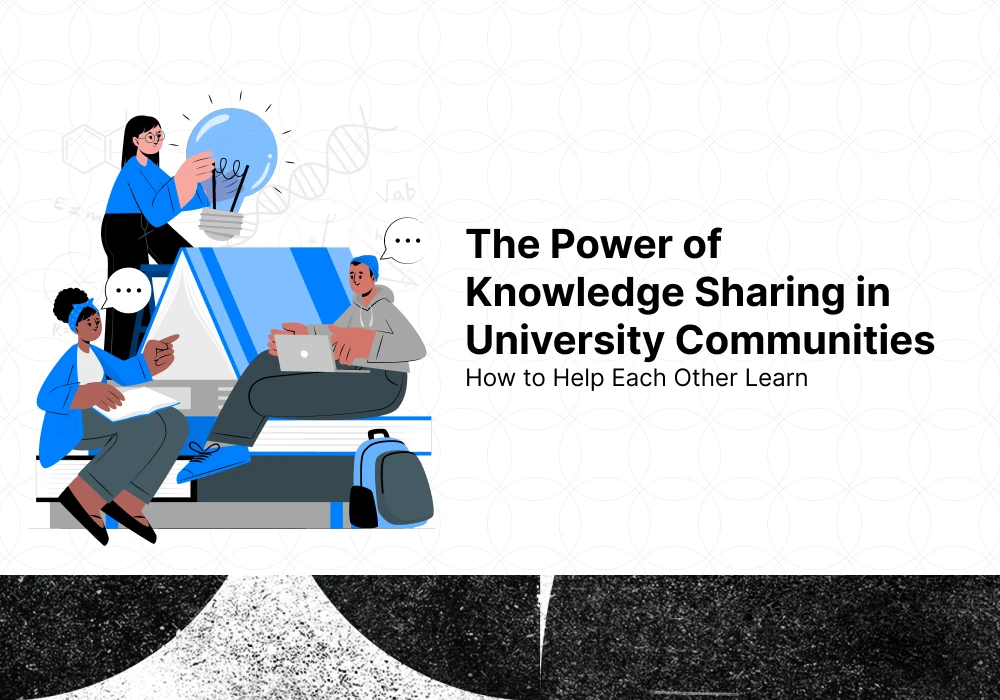 University years are not only a time for developing independence and acquiring academic knowledge but also a time to discover the strength of university communities. Knowledge sharing among university students allows for learning, growth, and community building. In this article, we will explore the importance of knowledge sharing in university communities and examine how we can help each other learn.
University years can be intense for many students. Getting acquainted with new subjects, completing projects and assignments, and balancing lectures and seminars can be challenging. However, the strength of university communities lies in their ability to help each other overcome these challenges and grow.
The Significance of University Communities
University communities mean more than just the presence of fellow students. These communities are places where students can share their knowledge and experiences, support each other in learning, and collectively build a sense of belonging. Such communities can impact not only the years spent at the university but also one's entire life.
The Power of Knowledge Sharing
Knowledge sharing is one of the key elements of university communities. It enables students to learn from one another, share their knowledge, and exchange experiences. Below, we'll discuss how knowledge sharing strengthens university communities:
1. Diverse Perspectives and Experiences
Members of university communities often come from diverse backgrounds and bring various experiences to the table. Knowledge sharing allows these different perspectives and experiences to merge. This enriches the learning process and broadens students' horizons.
2. Community Building
Knowledge sharing is not only about learning but also about community building. When students help each other, a sense of community develops. This can lead to strong connections and long-lasting friendships.
3. Growth and Learning
During university years, learning and personal growth are essential. Knowledge sharing enables students to learn from one another. One student may excel in a particular subject while another excels in a different area. Such collaboration facilitates quicker and more effective learning.
How to Help Each Other Learn
Now, let's explore some specific ways to help each other learn within university communities:
1. Group Study
Group study is a fantastic opportunity for knowledge sharing. Form study groups with your peers and share your knowledge. Learning together can make it easier to tackle challenging subjects and achieve a deeper understanding.
2. Mentorship
Upperclassmen can provide mentorship to lower-level students. Mentors can share their experiences and provide guidance on learning and university life.
3. Sharing Learning Resources
Share useful learning resources with each other, such as notes, study guides, or online materials. These resources can help others in their learning and exam preparation.
4. Answering Questions
When someone approaches you with a question related to a particular subject, try to assist them. Answering questions not only helps the other person but also deepens your own understanding.
5. Participating in Supportive Community Activities
Engage in community activities that promote knowledge sharing. University clubs, workshops, and scientific conferences offer excellent opportunities for exchanging experiences and knowledge.
Knowledge Sharing and Its Impact
Knowledge sharing is a powerful tool within university communities. It fosters collaboration, personal growth, and a sense of belonging. By helping each other learn, students can make their university experience more enriching and rewarding.